Friends for Dinner – Easter
March 30, 2018

-

April 2, 2018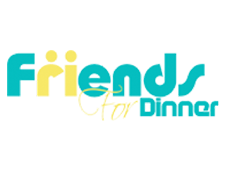 Opportunity to be a Host Families for Easter meal!
Friends for Dinner is such an amazing story. Not only is it touching hundreds of international students in our city, but it has been started in five other cities in Canada, with other places showing great interest.
With each campaign we need more families. Why? Because we encourage host families to keep the relationships going with the students they have already met at Thanksgiving and Christmas.
Pastors, we need your help. Do you have families that you would recommend? Would you be willing to encourage some friends to participate? Could you make an announcement in your weekend services over the next couple of weeks?
Click here for all of the details and to find out the next steps.
Please register online at www.friendsfordinner.ca