Dig and Delve
November 4, 2016 @ 7:00 pm

-

November 5, 2016 @ 6:00 pm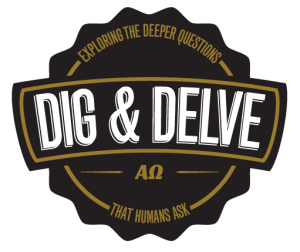 DIG & DELVE is a humble Apologetics Conference that strives to present different views with the utmost respect and provides a place for Christians and non-Christians to ask honest questions of each other and of some of today's finest minds.
I Can't Believe the Bible Because…
Dig & Delve 2016 will explore some common objections to the credibility of the Bible. Perhaps you or someone you know can't believe in the Bible because…It promotes genocide and Holy wars …there are too many convenient mythical stories…it is filled with laws that even Christians ignore or other reasons….
Come and learn from leading Biblical scholars and apologists how to understand these objections to the Bible's credibility.
Visit the Dig and Delve website for more information. Click here to register.
Friday, November 4 – 7PM to 10PM
Saturday, November 5 – 9AM to 6PM