Book Lovers Fundraiser – May 11 – 12
May 11, 2018 @ 9:00 am

-

May 12, 2018 @ 12:00 pm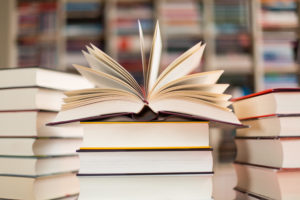 This year, The Code will be running the book sale as a fundraiser for their program. Please click here to learn more about The Code.
Here's your chance to score some really great used books.  We sell hardcovers for $2 and softcovers for $1 (with a few exceptions). Tell your friends!
Do you have a box of Christian books you would like to donate?
Note: We are only looking for Christian books, including Christian fiction. Not cookbooks, old cassettes, VHS videos,  or 8-Tracks.  Yes, we will take sheet music.
It's a "win-win-win" situation!
Everybody gets blessed. We raise funds for the Love Ottawa team, The Code, while lots of great books get swapped across the Body of Christ, and the left-over books go to The Christian Salvage Mission and are placed with leaders in the developing world. And … we help you clear out your basement of those boxes you were never going to open again.
Volunteers are welcome.   Hoping to see you and your surplus books soon.
Book Drop-off at OWM
Tuesday – Thursday May 1 – 3,  9:00 AM TO 4 PM.
Saturday May 5, 9:00 AM to NOON.
Monday – Thursday May 7-10,  9:00 AM TO 4:00 PM
Book Lovers Hours:
Friday May 11  9:00 AM – 5:00 PM
Saturday May 12 9:00 AM – 12:00 PM  
Come early for great deals!
Location: The One Way Ministries office